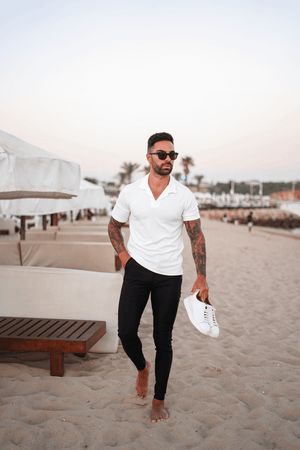 THE ICON BRAND AMBASSADOR TEAM:
STAND OUT FROM THE CROWD.
INTRODUCING THE ICON BRAND AMBASSADOR TEAM
The ICON Brand Ambassador Team is a resourceful body of people who own their individuality and put their best foot forward with the incredible Icon range. They empower everyone around them to stay unique and all from the comfort of luxurious and durable outfits, fit for all occasions.
As an Icon ambassador you'll have access to exclusive rewards that you can earn by representing us on your social media channels and in the offline world.
RECEIVE FREE ICON PRODUCTS!
EARN GIFT CARDS FOR SHARING STYLISH CONTENT.
RECEIVE CASH REWARDS FOR COMPLETING MISSIONS!
EARN COMMISSION OFF OF ALL THE SALES YOU REFER.
ICON BRAND AMBASSADOR TEAM MISSIONS
Brand Ambassador Team members earn top-tier rewards for completing missions.
Missions are a range of challenges such as:
Producing a TikTok sharing how the ICON range has allowed you to stay on top of your style game!
An Instagram post showcasing your daily Icon essentials.
Being the first to try Icon products and providing feedback to help us create the best fashion out there!
For every mission you complete, you earn rewards. It's that easy!
INSPIRE THE POWER OF INDIVIDUALITY
Our Brand Ambassador Team empowers others to take steps in the direction of staying unique and true to their own style. Inspire others by sharing ICON as a game-changer in standing out from the crowd
I'M IN
JOIN THE ICON INITIATIVE, TAKE THE LEAD IN STAYING STYLISH!

SCAN THE QR CODE TO DOWNLOAD THE APP AND APPLY NOW.